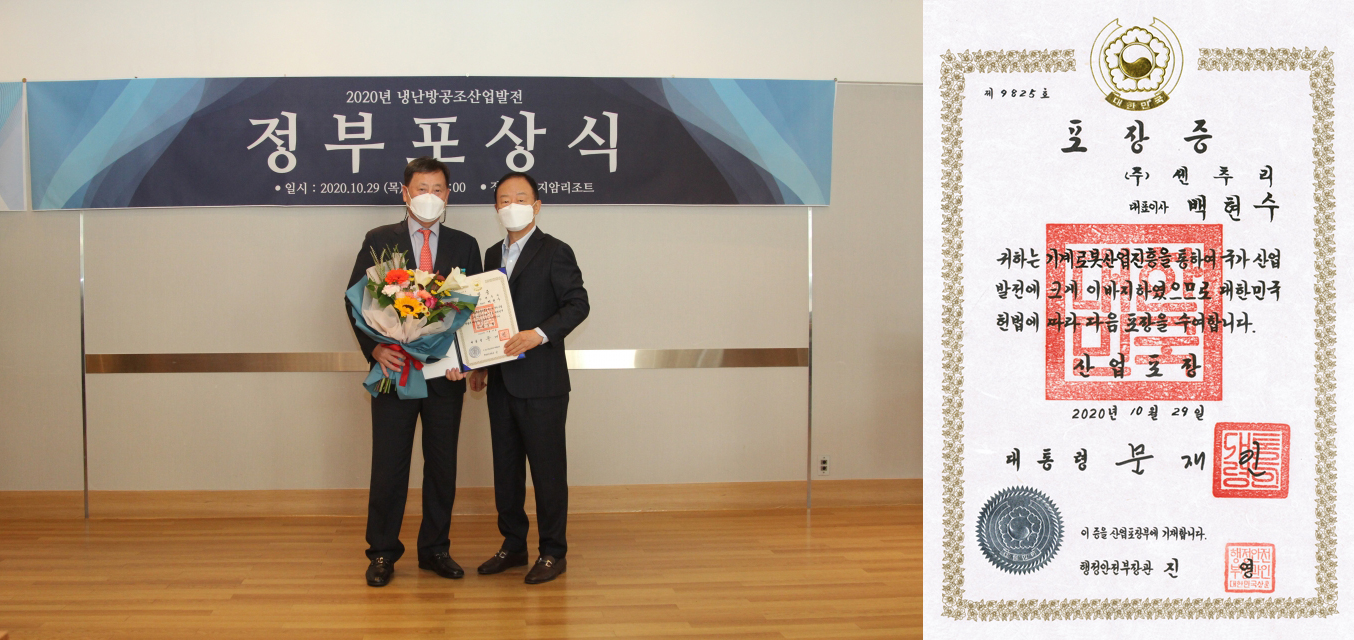 Century CEO Paek Hyun-soo won the Industrial Service Medal for his contribution to the development of the air conditioning industry, with Choi In-kyu, managing director of Autech Carrier Co., Ltd., receiving the Prime Minister's Citation.

The Korea Refrigeration and Air-conditioning Industry Association (Chairman Kang Sung-hee) presented government commendations to Peek Hyun-soo and Choi In-kyu at Gonjiam Resort on the 29th.

Hyun-Soo Paek, who won the Industrial Service Medal, is helping promote domestic technology in overseas markets with the world's most efficient turbo refrigerator and air conditioning equipment localization, with expected export of US$ 80 billion in the UAE, US$ 4 billion in Japan, US$ 24 billion in China, and US$ 25 billion in the second half of 2020. In addition, the development of large turbo heat pumps and high-efficiency non-oil turbo refrigerators improved import substitution effects and trade reverse conditions of KRW 25.7 billion.

He is contributing to the preservation of energy resources and resolution of issue of resource depletion by minimizing environmental pollution through the utilization of renewable energy, such as developing geothermal heat pumps and constructing solar power plants using factory sites.

He is also contributing to improving air quality by establishing a comprehensive management plan for ultra-fine dust, such as developing facilities to reduce ultra-fine dust by an annual average of 35%.